Welcome to North Fork Excavating, Inc.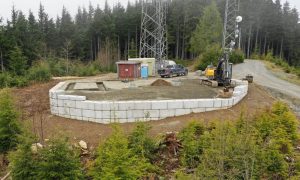 Established in 1989 by Brent & Lisa Halme, North Fork Excavating is a family owned and operated construction business located in Woodland, WA.
We have served the Pacific Northwest for over 30 years as a general contractor and subcontractor for both public and private customers. Our main focus is commercial, industrial, municipal, and cellular/telecommunications projects. We also provide residential excavation, site development, road construction, land clearing, underground utilities and trenching.
North Fork Excavating has a solid reputation for producing top quality work with excellent customer service. We take pride in doing the job right the first time.